We have developed the sole load pin «BFMban / AD» compact, portable, and digital for measuring braking force on the railway rolling stock UIC & AAR.
Its ergonomic, precision, and reliability make it a measuring tool ideal for your field applications.
Suitable for both static and dynamic tests. Can measure force up to 5000 daN

This product was originally developed for railway applications, but it can still find various applications in many other areas.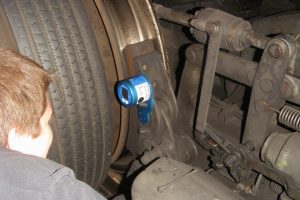 The diameter and length of the pin are customizable.
Our range also includes embedded electronic force brake shoes and brake pads.